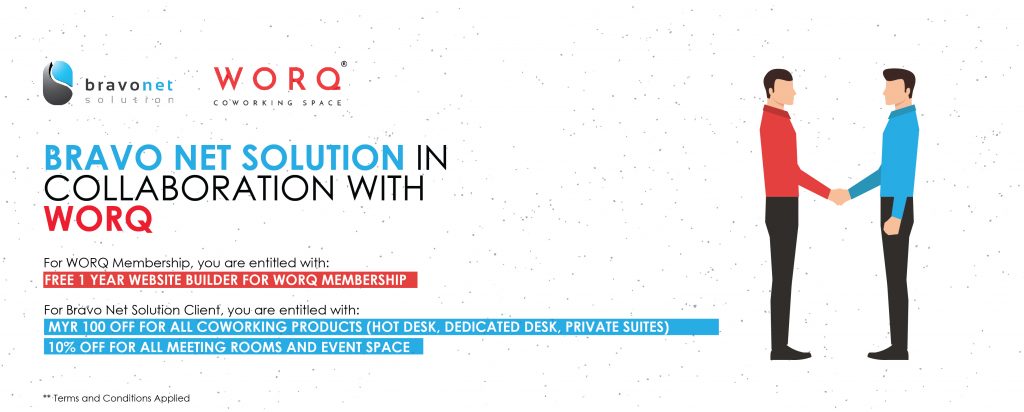 We are pleased to announce a new collaboration between Bravo Net Solution and WORQ. WORQ is a service provider of co-working space which currently has 2 more outlets in TTDI and KL Gateway.
As a part of the collaboration, we proudly sponsor the free coupon for our web builder service to the membership of WORQ Subang, TTDI as well as KL Gateway within 1 year validity. Meanwhile, From WORQ's perspective, Bravo Net Solution's clients will get this offer using WORQ PROMO CODE within 1 year validity;
i) MYR 100 off for all WORQ Subang coworking products (hot desk, dedicated desk, private suites)
ii) 10% off for all meeting rooms and event space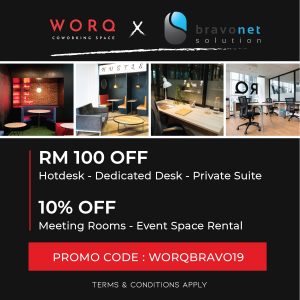 This collaboration will surely help us to enhance enrich our business opportunity.
Don't forget to build your desire website using Bravo Net Web Builder!
For any inquiries regarding the website builder, you may contact us via azifatilah@bravonet.my