Using a website, you need only to let people find you online. Compared to 20 years ago, selling was hard as you had to go from door to door and try to convince people to buy your products. In fact, it was a lengthy process and the costs were totally expensive. You can simply put your brochure up on the website and people on internet will buy from you.
With Google My Business, you can create a free website under ten minutes. It's easy to create and edit from your computer and phone. So, why do you need create a website using this tool?
Mobile Ready
With its responsive design, your website automatically adjusts to look great on every screen whether it's a computer, a tablet or a phone.
Custom domain
Get a custom domain name so that your website reflects your business.
Automatic updated
Your website automatically updates with info on your Business Profile, so it's always up-to-date.
Manage on the go
Create and manage your website from any device, so you can make changes quickly.
Drive calls and visits
With your phone number and Google Maps location prominently displayed, customers will always know how to find you.
Ads-ready
Bring more customers to your site with AdWords Express—your site is designed to drive customer actions.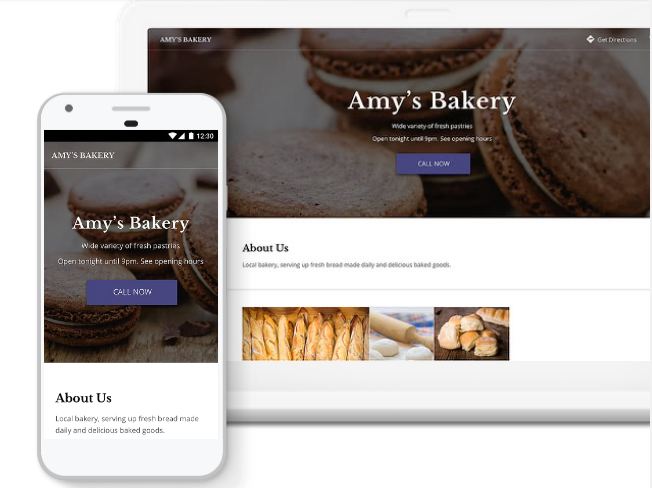 How to make the free website using Google My Business?
Fill out a free Google My Business Listing
Click Website option the left sidebar once you've filled out your GMB listing.
You can customise your website
Press Publish
Buy a domain name
Alternatively, you can create a website using Bravo Net Web Builder with more features and flexibility. Below is what we offer to you.
Total Design Freedom
Our drag and drop web builder made everything easy as 123. You can customise design base on our templates or start your own web design from scratch.
Personalise Email Account
Instead of using public email account, you can own personalise email address that has your domain name that match with your business and brand image
Live Chat
Online chat and customer live support solution with web analytics capabilities for you to connect with people in your website
Social Media Ready
Connect social media accounts and plugins easily without any hassle
Build your mobile & tablet
Your website is optimised for user friendliness and mobile responsiveness on mobile and tablet view. The layout of our website templates are automatically adjusted based on the device screen sizes.
Form Builder
Create your online form and collect information with NO coding. It can be contact forms, email forms, order forms, booking forms, registration forms or HTML forms.
Source Code Provided
You can extract your source code easily without extra charges.
SEO Ready
Get your website found on Google. Insert your own SEO keywords along with Google Analytics to make sure your website get its genuine traffic and convert into leads.
E-Commerce ready
Need to sell in your website ? You can do it easily with Bravo Net Web Builder. We have all the payment gateway ready for you.
SSL Certified
Your website will be secured with your powerful SSL certificates.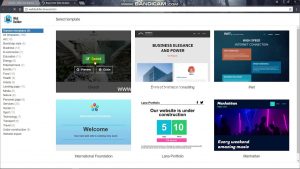 The most great feature we have is Import Design Template Feature. This feature allows you to import the website template design via a link. Feel free to play around with our demo here https://budgetwebdesign.bravonet.my/demo