WhatsApp Business Account wasn't something new. It's been introduced several years before. Until recent years Facebook only decided to release its WhatsApp monetising plan to businesses.
A normal WhatsApp Business Account is easy to register as 123, all you need to do is just download the WhatsApp Business App. For Android & IOS. But do bear in mind that one number only can be use in either WhatsApp or WhatsApp Business. Before switching, do remember to backup your WhatsApp chat so that you are able to restore it in your WA Business App.
The WhatsApp Business Green Tick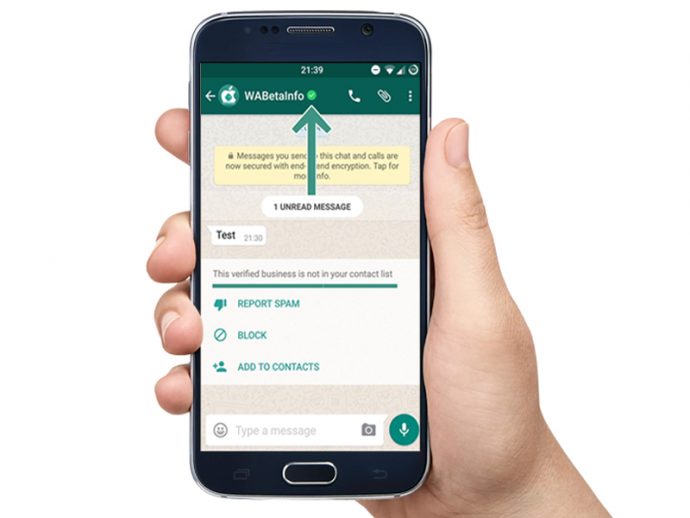 There are 2 types of business account, the normal WhatsApp Business account and Official WhatsApp Business Account. Official WhatsApp Business Account is the verified business account that have a green tick beside the contact name in WhatsApp. See the differences before between these 2 types of account.
How to register as an official WhatsApp Business Account?
According to the official website, it's not currently open to public, only selected notable brand account can be listed as Official WhatsApp Account. Base on my observation, only brands with Facebook Page verified can be listed in as Official WhatsApp Account. Do check out Malaysia Airline as an example,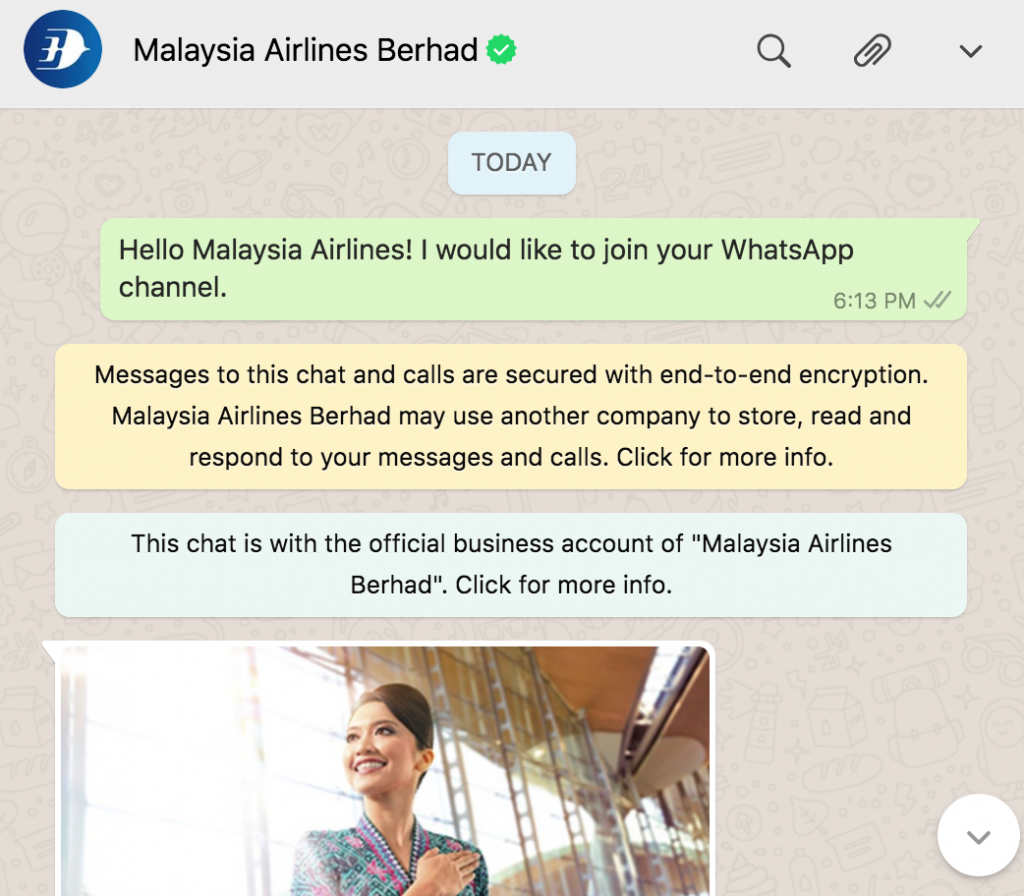 How does the Official and non official business account affected you?
So far we only see big brands can enjoy the privilege but not the small player. It can be very bias, but i would rather say Facebook strategies it safely with quality control.
Some might ask does the WhatsApp Business API related to the official account as well? So far even your business isn't a verified official WhatsApp Business account, you are still able to sign up for the API services by going through the right partners like us.